News & Events
Agave Heritage Week / Mission Garden Program
Friday April 28, 2017
4pm to sundown
Presentation: Jesus Garcia


-Preparing agaves and  firing roasting pit
-Agave spirits tasting
Friday admission:
| | | |
| --- | --- | --- |
| ages 21 and over: $25 | ages 6-20: $5 | under 6: Free |
Saturday April 29, 8.30 am to 10.00 am
Tour of ancient agave roasting sites on Tumamoc Hill, led by emeritus archaeologists and agave scholars Suzanne and Paul Fish. A portion of this fee will be donated to Tumamoc Hill Research Station.
Transportation from Mission Garden to tour site provided. Leaving Mission Garden at 8.30 am.
Limit: 20 people
Saturday April 29, 4.30 pm to 7.30 pm


Presentations by Jesus Garcia, Suzanne and Paul Fish and Carolyn Niethammer

-Opening the roasting pit
-Tasting roasted agaves
-How to cook agaves at home, and agave recipes
-Agave fiber workshop with tools and rope-making
-Agave spirits tasting
Saturday evening admission:
| | | |
| --- | --- | --- |
| ages 21 and over: $25 | ages 6-20: $5 | under 6: Free |
SPECIAL 2-day package price, including Tumamoc Hill tour:
| | | |
| --- | --- | --- |
| 21 and over: $60 | ages 6-20: $10 | under 6: Free |
---
SONORAN ORCHARDS TOUR
One-Day Fundraising Tour of Traditional Agricultural Sites in
Northern Sonora – Magdalena and San Ignacio
Saturday April 8th
Leaving Mission Garden at 7 am and returning to Mission Garden 7 pm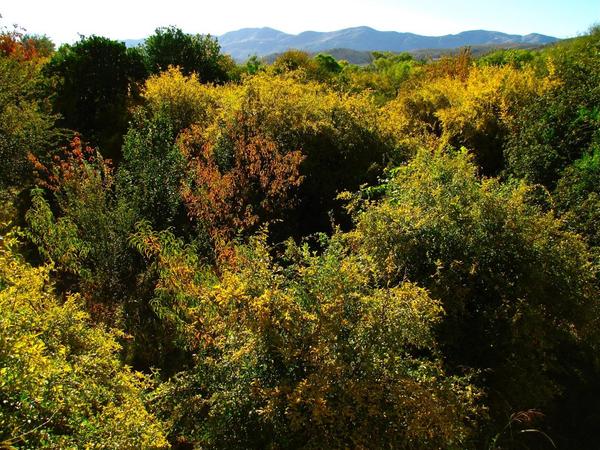 Bus – Comfortable air-conditioned bus – South of the Border Tours
Guide –JESÚS GARCÍA. Native of Magdalena. Education Specialist at Arizona Sonora Desert Museum. Director of Kino Heritage Fruit Trees Project.
Snacks and cold water
Lunch – Mexican fare in San Ignacio, Sonora
Music – traditional Corridos Norteños
Visits to orchards and mission church in San Ignacio; Plaza, Church and Kino Mausoleum in Magdalena
Price: $130 Payment by check to FOTB, PO Box 1228, Tucson, AZ 85702
                     or
Registration deadline: April 1, 2017
Registration forms: click here
For more information write us: missiongarden.tucson@gmail.com
Or call: Monica Young at (520) 907-4559
Bring: Passports, hats, water bottles and comfortable walking shoes
---
Dear Fellow Garden Lover:
What a great year we've had this year. Here is a list of our accomplishments in a nutshell:
• Our brand new Garden map and brochure shows all our progress and we've mailed copies to many of you. You'll read that this year we have:
• Hosted educational programs for Tucson's multiplicity of student and public groups, conducting workshops on:
Heritage Fruit Tree Pruning and Propagation;
Cholla Bud Harvesting and Preparation;
Orange Marmalade Cooking and Canning;
Agave History and Hohokam Trinchera Construction;
Identification of Orchard Birds; and
Heritage Seed Selection and Saving.
We've hosted students and the public for Latino Conservation Week, Salpointe Impact Week, Archaeology Underneath the Garden, Edible Baja Arizona, the Society of Ethnobiology Conference – partnering with many organizations including Tucson Audubon, Tucson Meet Yourself, Tohono O'odham Community College for their Youth Agriculture Day, Envisioning Sustainable Tucson, the TENWEST Festival, TUSD's Fig Fest; and the National Phenology Network for site monitoring, Community Foodbank, Las Milpitas atl Cottonwood Farm, the Himdag Ki Tohono O'odham Cultural Center, Native Seeds/SEARCH, the Chinese Cultural Center, the Environmental Education Exchange, the Ironwood Tree Experience, Arizona State Museum, Pima County Public Seed Library, Goodwill Good Futures, and Iskashitaa Refugee Network.
• Constructed our new Education Center, new Demonstration Kitchen, new Event Ramada; and best of all new Flush Toilets and Restrooms. We've also re-constructed the historic Chihuahuan granary, expanded our irrigation system, installed electricity and sewer systems. And we've dedicated our first of five species-specific pollinator gardens.
• Celebrated traditional agriculture and foodways: In May – the San Ysidro Planting Festival; in August – Tucson's Birthday; in September – Pomegranate Preparation; in October – the Membrillo Fest, and we even had time to organize another of our now-famous Learning Journeys to Historic Oaxaca. Join us next year and every year to honor Tucson through these traditional celebrations, and to go on some of our Learning Journeys to Sonora and historic farms in Arizona.
• Last but not least, Mission Garden was a major inspiration for Tucson receiving the honor of being designated the very first UNESCO City of Gastronomy in the United States, a wonderful recognition of how we have celebrated the amazing longevity and the historical depth of our agricultural heritage at Mission Garden
We've worked so hard, we're exhausted just reading about it, but we did receive a number of awards for all our successful work. So here's our quick request to you. Please help us pay for all this expansion, beautification, increased efficiency. This year we received generous funding from the Rio Nuevo District for infrastructure construction, but it's not enough to complete some of the most important historic reconstructions, like the acequia and the final Timeline Gardens. We rely on your volunteer work and donations to continue our planting, pruning, seed collection, maintenance and operations, and we count on your donations to complete our ambitious Garden design.